i bought Game Dev Tycoon last month. I got a lot of mods, so i can get the ultimate experience and wouldn't be the case to get bored by the game. This is all the mods i have installed.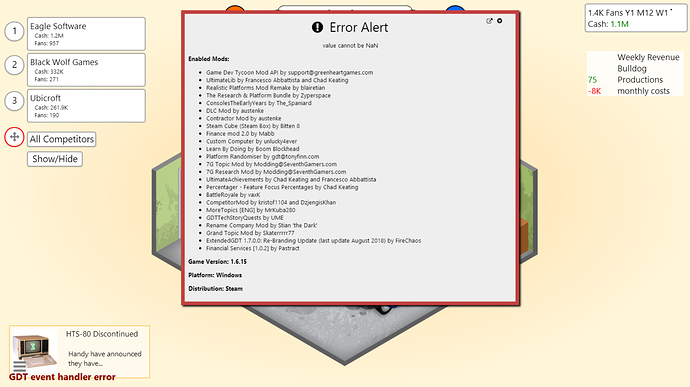 When i start the game, first the GDT event error shows up in the bottom left corner, then after i finish a game, i get the error value cannot be NaN like in the image. If i save, quit and enter back, it's fine, but it's happening every 4-5 games. After i reach second stage of the game, if i finish a game, the game frozes and it will stay the same forever, no matter how many times i restart the game.
I don't understand what mod causes this, i don't know how to find it and it would be really helpful if you could help me! I really love this game and i bought it only because i wanted to play with mods…
Thanks!