It has been quite a while since I actively played Game Dev Tycoon, but as far as I can remember, the focus in the Development Stages were set to Genre and not to Topics.
Now I have been messing around a bit, making games with terrible match statistics and now I came across making Law / Action game and all of a sudden the Game Report told me that Dialogue supposed to be very important.
I admit I am not an expert on how Game Dev Tycoon works, but I always thought that Time Allocation was matched with Genre only.
Is it a new feature?
Screenshot of the Law / Action Game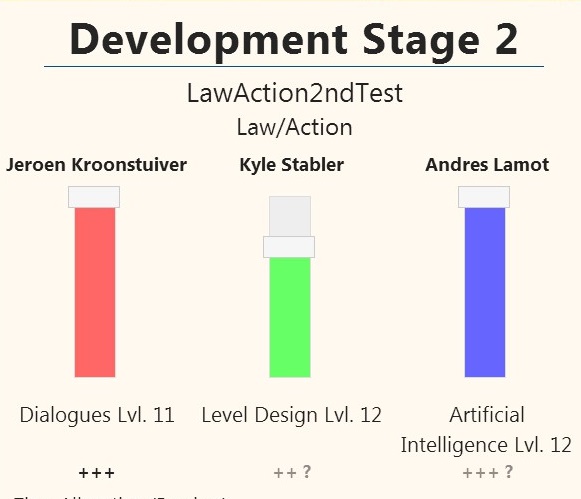 Screenshot of Vampire / Action Game