Everybody got their wallets ready?
Is it 23rd or 28th of June? Also does it last exactly a week?
Oh no… no… SUMMER SALES AGAIN!!! We need stop Gabe!!!
It just began guys! Enjoy all the discounts

Hey where's mah wallet??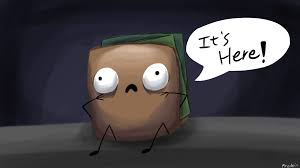 yay i just got BattleBlock Theater and Castle Crashers for €5,30
I'm getting Space Engineers, Alien: Isolation Nostromo Edition and AC 4 Black Flag on Steam. Tomorrow my physical copy of Far Cry 4 will be delivered at my house.
I mean… congrats… but i don't see how it adds much to this conversation @BombZ
haha. since the summer sale is here.
im not buying anything.
good luck guys
i don't think i'll get the games on the steam summer sale because my parents are always broke :c
have fun with your games you just brought
im sad now
My mother said I can buy GMod, CS:GO, Portal 2 and Half-Life 2: Deathmatch only. Heheh

so do i.
cant even buy the games.
please make the games free GaBeN
omg smh
now I have all the sakura games boiiiiiiii
dude
how old are you
why did you get all the games
Alien: Isolation is so damn scary

look at lineliar, he's the same age as me
I thought it was 16, right?