This mod adds some of missing platforms in the Grapple lineup, such as the Grapple II, Grapintosh, and more!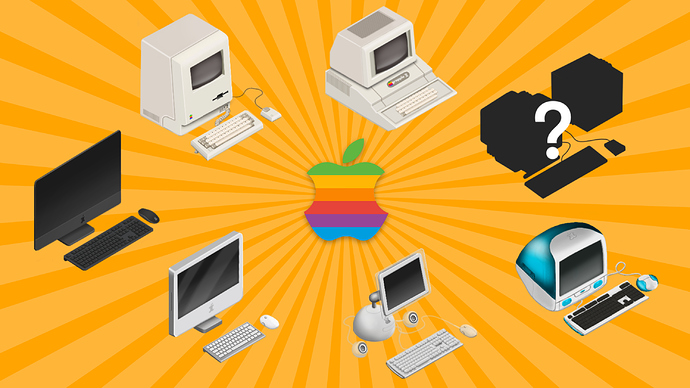 The Art
The art used for the platforms are carefully made to stay as close as possible to the art style present in the base game. This is achieved by taking some components from the existing platforms, and putting them together to create something new. I hope that, by this method, I am able to achieve an effect whereby it is hard to tell where the mod begins and ends.
Platform Choice
To prevent a clutter of similar platforms being released year after year, some real-world counterparts may be omitted from this mod. This may be due to similarities to other released platforms, or a lack of substantial impact to the gaming industry. Although, I am open to suggestions which may deem to be popular among subscribers.
Check it out on Steam here: http://steamcommunity.com/sharedfiles/filedetails/?id=751172790
Change Log

Alpha 2.0.1
Jun 26, 2019

~ fixed issue with platform icons not showing up for some users

Alpha 2.0
May 20, 2019

+ Added Grap G3
+ Added Grap G4
+ Added Grap G5
+ Added Grap Pro
+ Added NeW WorkStation
+ Added notifications relating to NeW WorkStation

~ Updated Grapintosh image

- Removed UltimateLib dependency

Additional Notes:

As it stands, this build is fairly rough. The idea behind the many versions of the Grap (G3-Pro) was to ultimately have them be image variations for the same platform, similar to how the image for PC changes depending on the game date. At the moment, I haven't been able to figure out how to get it working and decided to just push out what I have so far so I can at least release some of the other features.

This issue has been worked around by simply creating multiple platforms of the same name which are discontinued and launched at the same time, so an image change can take place. This may cause some balance / market share issues, but this is the best solution I could think of.

I hope you enjoy this release!

Alpha 1.4
Mar 8, 2017

+ Added Grap

- Removed Galilo
- Removed notifications relating to Galilo

Alpha 1.3
Sep 22, 2016

+ Added Galilo
+ Added notifications relating to Galilo

~ Created new mod thumbnail

Alpha 1.2
Sep 17, 2016

+Added Grapintosh
+Added notifications relating to Grapintosh

~ Tweaked Grapple II color to white

Alpha 1.1
Sep 9, 2016

~ Slightly edited color of Grapple II icon to better differentiate from other platforms.

Alpha 1.0 (Initial Release)
Aug 24, 2016

+ Added Grapple II Platform
+ Added notifications relating to Grapple II