So… I hope your Greenheart Games or as one of the staff of this Genius indie Game Development Company. I had an idea. It's not entirely original but… Please listen. There is a game named "Pro Game Manager" A game where you're a Gamer or Manager and fight in the Esports Scene.
As seen like "Game Dev Story" You got inspiration from that (Of what i know) To make one of my favourite games "Game Dev Tycoon"
And that's why i know you could pull of a better game than "Pro Game Manager"
It has a lot of bugs and it's just too Repeating. It makes it go really boring. It's a great game nonetheless but i know you guys will pull of one of the greatest games seen with that.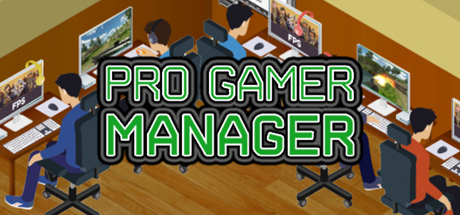 It's only about 3 dollars on steam so go support the makers of the game too!!
Of course you guys have a great writer ;D (A unphotogenic one xD)
And great designers and i just hope that you guys could pull this off. Of course i know that you guys are working on a new game and probably irritated with all the "Game Ideas" About Game Dev Tycoon. I would be tired of it if i get thousands of messages with "I have a idea! A sequel to GTD!!"
Not that i say it in a negative way but i would become tired of it. But at the least just try the game. It has a lot of potential and with your help we can make a new game that's better and more polished.
Before you guys Decline please check the game out. See if it has any potential and see it's details about it. I have a lot of changes to the game that can be made different but still have the same style…
If you guys think the same as me "This is a pretty good idea!" Message me on my Email "Csindesen03@gmail.com" And i can come with my ideas. I hope you consider this!!"
Best Wishes MrMisseKat / Christian